India needs a revolution in order to emerge from the clutches of corruption. Laws should be amended so that bail is not granted to a corrupt person until the trial is completed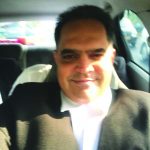 ~By Aabad Ponda 
Corruption is the cancer of society and is spreading its tentacles like wildfire in India. It is only increasing day by day and is shamelessly viewed as a part and parcel of our lives. Every day, we read in the newspapers that some official, politician or public servant has been involved in a corrupt activity, and yet we don't bat an eyelid.
The sad part is that it is impossible for any newspaper not to carry an article on some form of corruption in India on a daily basis. In fact, a dangerous message is being sent to right-thinking people that crime and corruption pay. On a regular basis, one reads a rags-to-riches story of a corrupt person. The average salaried-class persons or professionals cannot imagine making that kind of money in their lifetime even if they take many rebirths.
Thus, a very demoralising state of affairs exists for educated persons who find it frustrating to find a job or do a profession honestly and at the same time deal with the stark reality that there are people who are corrupt in all walks of life, don't pay income tax but continue to be wealthy.
The reason for such a state of affairs is that the lawmakers are all public servants. They are too concerned with protecting their brethren. They wonder how they will remain in power without the support of corrupt persons whose cash is the base of their electoral propaganda. This is a vicious cycle which is only becoming stronger. Until someone is caught, he is portrayed as clean and there is no shame in getting caught.
Most corrupt people believe that they were unfortunate to get caught and question why they got trapped. Nobody admits to their conscience that what they are doing is wrong and should stop. Corruption has permeated so much in society that those who are supposed to curb it like the police indulge in the highest amount of corruption. Thus, those who are supposed to enforce the law are themselves breaching it.
SAUDI EXAMPLE
Recently, in Saudi Arabia, corruption worth $200 billion was unearthed. Nobody was spared and even royal princes have been detained. This is commendable. Without influence or favour, the law restored the confidence of the average citizen who has faith in the ruler. The message sent out was clear—corruption will not be tolerated and no matter who one is, he will be detained and dealt with sternly if he is corrupt. This welcome move deserves tremendous appreciation, praise and salutations.
The whole world is looking at Saudi Arabia as a lesson against corruption and trying to fathom what will happen next. Full marks to the righteous approach of the ruler who showed his true mettle by not sparing anyone.
In India, things are totally out of hand. In a democracy like ours, we are dependent on politicians whom we vote for to make laws. India needs a revolution in order to come out of the clutches of corruption. Demonetisation to check black money failed miserably as Indians do not want to pay taxes as they believe that politicians eat up taxpayers' money. They, therefore, prefer to keep cash stashed secretly and depend on themselves rather than the government. We need a revolution akin to Saudi Arabia's. We need laws to be amended whereby bail is not granted until trial unless there are reasonable grounds to believe that a person accused of an offence under the Prevention of Corruption Act, 1988, is not guilty of such offence and that he is not likely to commit a similar offence if granted bail.
AMEND LAWS
The Prevention of Corruption Act, 1988, can be amended to incorporate a provision similar to those of Section 37 of the Narcotics, Drugs and Psychotropic Substances Act, Section 21(4) of the Maharashtra Control of Organised Crime Act and Section 20(8) of the Terrorist and Disruptive Activities (Prevention) Act. If this is done for starters, then people will think twice before indulging in corruption.
Therefore, it is suggested that a provision should be incorporated in the Prevention of Corruption Act as under: "Modified application of bail provisions of the code.
"Notwithstanding anything contained in the Code, no person accused of an offence punishable under this Act shall, if in custody, be released on bail or on his own bond, unless—
(a) the public prosecutor has been given an opportunity to oppose the application of such release; and
(b) where the public prosecutor opposes the application, but the court is satisfied that there are reasonable grounds for believing that he is not guilty of such offence and that he is not likely to commit any offence while on bail."
If this is going to be the approach then certainly, before resorting to corrupt practices, people will think twice and fear the law instead of brazenly and shamelessly indulging in corrupt practices for the simple reason that if they do not do so, then the consequences would be drastic.
—The writer is a Bombay High Court advocate and practises criminal law