The Delhi High Court was recently transfixed by the fierce barbs thrown by two veteran lawyers, Ram Jethmalani and Arun Jaitley, at each other as they argued over a defamation case involving Delhi's chief minister Arvind Kejriwal
~By Sujit Bhar
It was the mother of all courtroom battles. On one side was the irascible, spunky nonagenarian Ram Jethmalani, a battle-scarred veteran of countless legal encounters. On the other, the smooth-talking and all-powerful Arun Jaitley, whose legal career has been largely overshadowed by his political one. Over the last week, the country—and the politico-legal fraternity—has been in turns, transfixed, amused and shocked by the battle of wits in Court Number 13 at the Delhi High Court complex.
Jethmalani spent two days in relentless cross-examination of Jaitley in a libel case that the latter had filed against Delhi chief minister Arvind Kejriwal. Jethmalani, who normally charges anything between Rs 20 lakh to Rs 25 lakh per appearance (he is the highest-paid lawyer in the country), has charged a token amount of Rs 1 to represent Kejriwal in the case. It is a criminal-cum-civil suit of defamation—the claim is a stupendous Rs 10 crore—against Kejriwal, for allegedly defaming him in public (reportedly at meetings and even at press conferences), causing grievous harm to his reputation. The case is largely to do with Jaitley's stewardship of the Delhi & District Cricket Association.
[vc_custom_heading text="HISTORY OF RIVALRY" font_container="tag:p|font_size:20px|text_align:left" google_fonts="font_family:Open%20Sans%3A300%2C300italic%2Cregular%2Citalic%2C600%2C600italic%2C700%2C700italic%2C800%2C800italic|font_style:700%20bold%20regular%3A700%3Anormal"]
What makes the case more intriguing and captivating is that the two celebrities have a history of rivalry, even enmity, largely to do with the fact that Jethmalani believes that Jaitley was behind his removal as Union law minister in the Atal Bihari Vajpayee government. That added considerable fireworks and a personal element to the thrust and parry that was witnessed through March 6 and 7 at the Court (it will continue on May 15 and 17).
In terms of drama and the rapier-like thrusts, the courtroom encounter may have made it as a textbook reference for law students but for the seemingly uncontrollable barbs directed at Jaitley by Jethmalani, who also resorted occasionally to raising his voice. That has turned a legal landmark case into one tainted by the personal relationship between baiter and baited.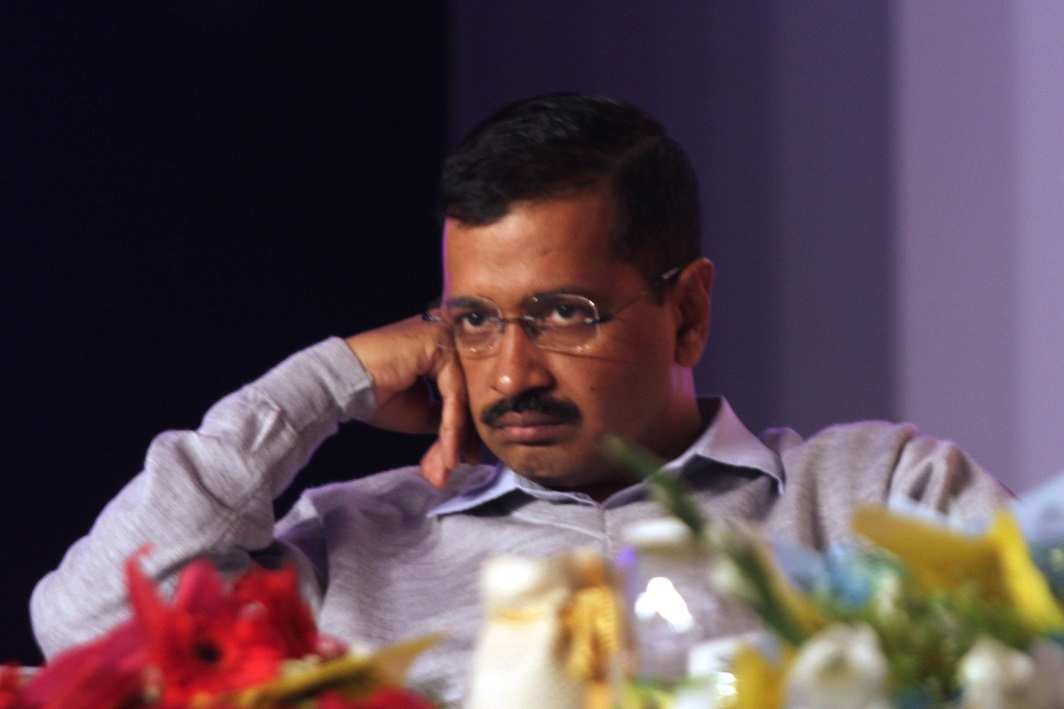 To his credit, Jaitley, in the face of such a concerted attack, managed to keep his cool and even restrained his own lawyers when they shouted back, answering several questions himself. Being a senior advocate himself makes a great deal of difference. The drama surrounding this case is fetching Jethmalani a larder full of great headlines in the media, but according to one expert, "one must remember that the court sees all his comments as Kejriwal's, because the Delhi Chief Minister has signed the vakalatnama and has given Jethmalani the brief to represent him. Adverse comments will be attributed to Kejriwal, even if Jethmalani had made them in court". While Jaitley wants to be compensated in good measure for what he claims is loss of reputation, Jethmalani seems to have found this extraordinary opportunity to hit back for past loss of his own reputation, for which he holds Jaitley responsible.
For the 93-plus Jethmalani, it seems revenge is a dish best served cold. And when revenge is the objective, personal animosity colours what could be a fascinating legal case, filed by one politician against another. According to a senior lawyer who wished to remain anonymous, this was a wrong tactic by Jethmalani. He seems to have jumped at the opportunity to grill Jaitley.
[vc_custom_heading text="COOL JAITLEY" font_container="tag:p|font_size:20px|text_align:left" google_fonts="font_family:Open%20Sans%3A300%2C300italic%2Cregular%2Citalic%2C600%2C600italic%2C700%2C700italic%2C800%2C800italic|font_style:700%20bold%20regular%3A700%3Anormal"]
In a recent interview in Scroll, Jethmalani claimed that Kejriwal had approached him to represent him in the case. However, according to a senior India Legal source, who knows both Jethmalani and Jaitley well, it was the other way round. While certain sections of the questioning do show his brilliant legal mind, some comments he made were avoidable and could cost him when the final verdict is delivered. Said a veteran lawyer: "Most of the questions that Jethmalani asked Jaitley had nothing to do with the defamation case. This has just shown how vindictive he is. Later, I met him at his (Jethmalani's) place and he himself said that he had not expected Jaitley to be so cool about it and not lose his temper. He said he was, frankly, surprised."
The source maintains that this was a clever ploy. Had Jaitley lost his cool, Jethmalani would have insisted that this was a necessary line and could have dra-gged the case on. Jaitley, on the other hand, is clearly keen on a quick decision.
Jethmalani has carried his ire from the day he was sacked as law minister. He said in an interview that he was asked to resign by Vajpayee while he was in his car on a highway. He said that he would from the first PCO he could find on the road. One version is that Jethmalani had actually asked for time till the next morning, which Vajpayee refused. He eventually faxed his resignation from the first PCO he came across. He has not forgotten that day. Asked in the interview why Jaitley would want to have him evicted from the BJP in 2013, Jethmalani said: "You see, all these creatures don't want anyone who is intellectually superior to them. They managed my expulsion from the BJP."
[vc_custom_heading text="PERSONAL BATTLES" font_container="tag:p|font_size:20px|text_align:left" google_fonts="font_family:Open%20Sans%3A300%2C300italic%2Cregular%2Citalic%2C600%2C600italic%2C700%2C700italic%2C800%2C800italic|font_style:700%20bold%20regular%3A700%3Anormal"]
Jethmalani has a chequered history where personal relations have often dictated his strategy and acceptance of a case. A lawyer who knows him well said: "It has been a trait of Jethmalani to hit back in every issue where he has had to take a backseat or has been defeated. Think of his handling of Bollywood star Sanjay Dutt's TADA case of 1993. What was found at Dutt's house was not the AK-56 that Dutt had confessed to have bought for personal safety. What was found was a spring of a gun, possibly not even of an AK-56. Yet, Jethmalani had persuaded Sanjay to confess. Later, Jethmalani went to Sanjay and confessed that he had done this to avenge the election loss (Bombay elections) to Sanjay's father, Sunil Dutt in 1984. This goes to say how long he can carry a scar".
Another senior lawyer told India Legal: "The way I see it, Jaitley has been the man winning so far in the cross-examination, whatever the headlines may say. And Kejriwal, possibly, is getting deeper and deeper into a hole without even realising it. He has to realise that nobody, certainly not Jaitley or his lawyers, ever brought up any of the personal weaknesses of Jethmalani, which he has. Neither have they made any personal attack on Kejriwal. Jaitley and his lawyers have stuck to the case precisely the legit way."
The reference was to the remark that Jethmalani made on Jaitley's defeat by over a lakh votes in the 2014 Punjab elections to former Congress chief minister Amarinder Singh. That was the first time Jaitley had contested elections. Jethmalani used this to try and prove that the first public test of goodwill that Prime Minster Narendra Modi put Jaitley to, the minister lost. "The implication being that public goodwill was not anything Jaitley had to start with, anyway," the expert said.
[vc_custom_heading text="RAZOR-SHARP JETHMALANI" font_container="tag:p|font_size:20px|text_align:left" google_fonts="font_family:Open%20Sans%3A300%2C300italic%2Cregular%2Citalic%2C600%2C600italic%2C700%2C700italic%2C800%2C800italic|font_style:700%20bold%20regular%3A700%3Anormal"]
Jethmalani's cross-examination has hit home when it comes to facts and figures, since he is known as a man who does his homework. His barbs on Jaitley's assets, for instance, were based on declarations and an Association for Democratic Reforms report, but it failed to have the desired effect, namely Jaitley's reputation.
One legal source pointed out that Jethmalani had once approached Jaitley to get a former bureaucrat's suspension lifted (the retired bureaucrat is helping Jethmalani in this case), at which Jaitley had thrown up his hands saying it was beyond him. That was, again, a setback for the veteran lawyer and one he has clearly not forgotten or forgiven.
According to legal experts, in a defamation case, the only thing that matters is the truth. All personal references are unnecessary. Since the case is about goodwill, truth is the only way to establish this. Vindictiveness and personal allegations go against the defense.
Despite that, Jaitley was often on the backfoot during the cross-examination. Jethmalani did refer to the DDCA case often, and tried to establish how Jaitley was associated with corruption in the cricket body. This was one episode in Jaitley's career that will not add to his public image.
At the same time, Jethmalani may be firing from Kejriwal's shoulders, but that does not mean his own position has remained unassailable. Jethmalani had once admitted privately that he needs the protection of a Rajya Sabha membership every six years. In fact, it was Jaitley who got him a Rajya Sabha seat and then Lalu Prasad Yadav obliged too.
Another source reveals that when Sanjay Dutt wanted a Rajya Sabha seat from Uttar Pradesh, Jethmalani approached Amar Singh, who openly said he was against it. Sanjay's name was dropped. There are also rumours in legal circles that Jethmalani had written to Sonia Gandhi, offering his services as counsel in the Robert Vadra land case. He is believed to be looking at the Congress for a Rajya Sabha seat.
In a recent interview, Jethmalani had said that he was sitting in the departure lounge of God, and at this age, he had no desire for anything. Except revenge, it seems.
That is not good news, in legal terms, for the man who is missing in the courtroom—Arvind Kejriwal.