The Dalai Lama's visit to Arunachal has led to frostiness in relations with China. Is this a conscious effort by Beijing at power projection since it is the number one economy in the world?
~By Seema Guha
China has been frothing at the mouth. The barrage of angry retorts has not stopped ever since the Modi government gave Tibet's spiritual leader, the Dalai Lama, the green signal to visit Arunachal. China claims the entire state as its own. To add insult to injury, he spent three days in the picturesque monastery town of Tawang, holding discourses and public prayers for the devout Buddhist population there. Tawang has been on the Chinese radar for some time now, with Beijing claiming it on behalf of its Tibetan population.
This is not the first time the Dalai Lama had been to Tawang. He was there in 2009 when the Chinese were making a pitch for Tawang during border talks with the UPA government. Despite agreeing in principle that there would be no exchange of populated areas in the final settlement, China began claiming Tawang. The sixth Dalai Lama was born there and the Chinese were afraid that the current spiritual head of the Tibetans would name his successor from there. China is determined to make sure that the next Dalai Lama will be from the mainland.
ANGRY RESPONSE
Now that the Dalai Lama has returned from Arunachal, will China make India pay for what it regards as Delhi's transgression? Incidentally, he has promised to return in January next year. All through the Tibetan leader's stay in Arunachal, the Chinese foreign ministry as well as the mouthpiece of the Communist Party had kept up a barrage of angry retorts. The Global Times, an English-language Chinese newspaper under the People's Daily, threatened in an editorial: "With a GDP several times higher than that of India, military capabilities that can reach the Indian Ocean and having good relations with India's peripheral nations, coupled with the fact that India's turbulent northern state borders China, if China engages in a geopolitical game with India, will Beijing lose to New Delhi?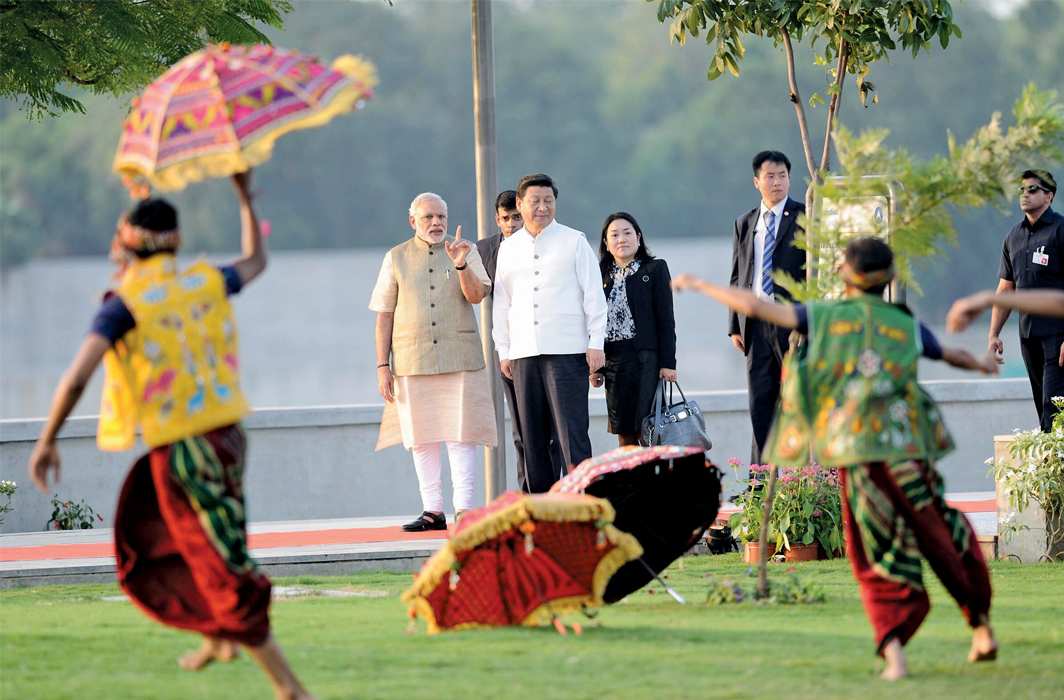 In the past, this kind of language was seldom used by the Chinese. As Beijing began developing its economic and military power under Deng Xiaoping, it has not flexed its muscles and instead concentrated on developing its capabilities. There were a few exceptions to this rule, but it was engrossed in building its economic and military strength. Today, it has reached a position where it is ready to project its power. And that is the reason for the taunting editorial.
MUSCLE-FLEXING
Former Foreign Secretary Shyam Saran says there is a difference now in the Chinese attitude. By allowing the Dalai Lama to visit Arunachal at a time when relations with China are strained, Delhi has also upped the ante. "The basic problem now is that China no longer hides the fact that it is far ahead of India. It is the number one economy in the world and is on its way to becoming the number one global player. China no longer needs to be cautious about its ambitions. Instead, there is a conscious effort at power projection,'' said Saran.
This is not the first time the Dalai Lama had been to Tawang. He was there in 2009 when the Chinese were making a pitch for Tawang during border talks with the UPA government.
Earlier too there was tension over the issue of stapled visas for Indian nationals from Arunachal and Kashmir but that was sorted out. But now, China is more conscious of its status as a global player. No one, not even former top diplomats, is sure how this will pan out. But China may retaliate in ways it thinks best if its interests are affected. This does not mean a military attack, according to Saran. But he believes that India has to strengthen its defenses along the border with China. China is extremely sensitive about the Dalai Lama.
POSITIVE NOTE
However, India's former envoy to China, Ashok Kantha, believes that though the Dalai Lama visit has angered China, there will be no major effect on bilateral ties. Economic relations are thriving and so are cultural ties. During the lunar holidays, when new films are released in China, two of the four box office grossing ones were India-China productions: Kung Fu Yoga and Buddies in India. He admits though that "there are many discordant notes at the moment''. The Dalai Lama commented on the affect of his visit on ties between the two Asian giants: "We will have to wait and see. But it is normal for China to give political colour to my spiritual visits."
He added: "I wish Chinese officials accompanied me during my visits to find out if I am doing or saying anything against them."
ARM-TWISTING TACTICS
Mongolia, China's neighbour, had to pay a price of inviting the Tibetan spiritual leader to Ulaanbaatar in November last year. Again, this was not the Dalai Lama's first trip to Mongolia, but his ninth. But this time, there were consequences. China slapped a levy on all  Mongolian goods and trucks crossing into the mainland. Mongolia, which trades mainly with China, cried foul and asked friend India to help. After all, Prime Minister Modi had himself travelled to Ulaanbaatar in May 2015, extended a $1 billion line of credit and talked of the Buddhist heritage shared by both countries. Mongolia wanted India to help, but there was little Delhi could do. Of course, there is a vast difference between India and Mongolia but the Dalai Lama's visit will likely be a factor with Chinese leaders while dealing with India.
Analyst Srikanth Kondapalli of JNU, an expert on China, is not taken in by Chinese bluster about the Arunachal visit of the Dalai Lama. "Both India and China are firming up their views and as Foreign Minister Sushma Swaraj told her Chinese counterpart in May 2014, India has always respected the one-China policy. Likewise, China has to also reciprocate with a one-India policy.…There is a new resolve in India's policy for reciprocity from China.''
By one-India, Swaraj meant that China has to acknowledge that Kashmir is not a "disputed'' territory and China should stop supporting Pakistan's efforts to send terrorists across the border. "Proportional reciprocity is part of diplomatic practice and India is sending that message clearly to China,'' said Kondapalli. Asked if Delhi has the capability to take on China, Kondapalli said: "Yes, we are a $2-trillion economy as compared to China's $10 trillion, which Chinese commentators don't miss pointing out. This has also been bought by many of our own analysts. But look at North Korea with its $45 billion economy taking on the world's only superpower which has a $16 trillion economy. But North Korea is not being cowed down. And in 2000, China's economy was just $200 billion, but it stood up to the US.''
Kondapalli, however, gives much significance to the Modi-Xi Jinping meeting in Ahmedabad in 2014. "The personal chemistry between them is of significance and I believe that despite current hiccups, the two leaders will ensure that ties will be sorted out sooner rather than later.''
India and China will continue to spar over issues, but hopefully, avoid a confrontation.