Big B may want his father's works to remain in his possession forever but according to the Copyright Act, 60 years after the death of the person concerned, they go into the public domain
~By Diljeet Titus & Rai S Mittal
Amitabh Bachchan recently blogged about his rights over the works of his famous father and poet, Harivansh Rai Bachchan. The superstar expressed surprise and anger over the fact that he had exclusive rights to his father's work only for 60 years after his death and that thereafter, they would be in the public domain and could be used by anyone without permission. Harivansh Rai, a litterateur, a renowned poet and Hindi writer, died in January 2003. His most famous work was Madhushaala (1935). A recipient of the Sahitya Akademi award and the Padma Bhushan, Harivansh Rai's contributions also include Hindi translations of Shakespeare's works.
In his blog, Amitabh emphasised that he had inherited his father's work and that he would never allow its "dilution". "So who designed 60 years?…. why not perpetuity?" the actor wrote. "…So what gets left … becomes for the entire Universe to tread, scratch, mutilate, use in commercial consideration on their own creative discretion .. ??? RUBBISH..!"
Another case where similar concerns were raised was Visva Bharati University no longer enjoying the copyright to the works of Rabindranath Tagore. Bollywood movies like Mela, Shaheed, CID, Babul and other Hindi classics of the 1930s and 40s are beyond the copyright time-frame and are in the public domain. The Indian film industry has been demanding protection for a longer term.
BRITISH STATUTE OF ANNE
Discussions over copyright for perpetuity versus copyright for a limited term are as old as when the British Statute of Anne of 1710 was enacted. This was perhaps the first statute to provide for copyright regulations. Upon coming into force, the law granted 14 years of protection, which could be renewed for another 14 years if the author was still alive. As the copyrights so issued by the Statute of Anne started to expire, certain booksellers started raising questions about copyright terms and corresponding rights and initiated lawsuits in order to continue to hold the rights of the books they had been printing.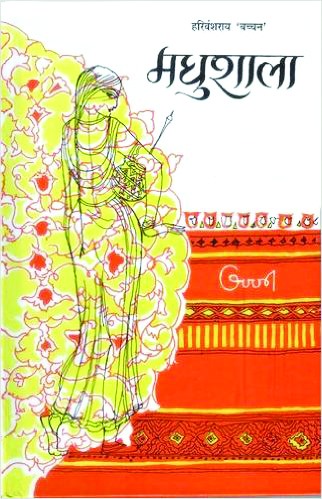 Considering the problems faced by booksellers in various countries and upon negotiations about proposals for a multilateral convention governing copyright law, the Berne Convention was introduced in 1886. It was meant to provide mutual recognition of copyright between nation states and to promote development of international standards for copyright protection. The Berne Convention was revised in 1908 to provide copyright protection during the life of the author and 50 years after his death.
The first related legislation in India was governed by the Copyright Act, 1914, which was mainly based on the UK Copyright Act, 1911, which was compliant with the Berne Convention of 1886. India became a member of the Berne Convention in 1928. By an amendment made to the Indian law in 1991, "50 years" of copyright protection after the death of the author was increased to 60 years.
The concern arises because copyright is not protected in perpetuity. It is protected worldwide, including in India, only for a limited period. In the case of original literary, dramatic, musical and artistic works, the duration of copyright is the lifetime of the author or artist and 60 years from the year following that person's death. Films, sound recordings, photographs, posthumous publications, anonymous and pseudonymous publications, works of the government and works of international organisations are protected for 60 years, counted from the year following the date of publication.
Like copyright, patents for any invention granted under Indian law are available for a limited period of 20 years. Once the patent for a particular invention expires, it enters the public domain and can be freely used. Similarly, the maximum validity of registration under the (Indian) Designs Act, 2000, is 15 years.
TANGIBLE PROPERTIES
The most basic argument used by supporters of perpetual copyright is that intellectual property rights in copyright are analogous to other property rights or rights in tangible properties. Hence, it is argued that owners of copyright should have the same perpetual right to retain and to bequeath this property to their descendants that owners of ordinary goods possess. As a scholar said: "It makes no sense to imagine somebody after a certain time coming in and taking your rug or your chair and saying 'Sorry, your ownership has expired'."
The other strong contention in support of perpetual copyright is that copyright expiry transfers wealth from private copyright holders to corporations. It is argued that freeing a work into the public domain is less a public benefit than a transfer of wealth from private individuals and their families/ descendants to the stockholders of various businesses who will continue to profit from it.
Demands for perpetual copyright have been widely criticised. This line of thought distinguishes intellectual property rights from those associated with material goods which are scarce—land, for example, cannot be created anew, and only a limited number of people can occupy and use a space at any given time. However, copyrighted works are not scarce. Books are created anew by authors and can be read by millions, depriving none from using the work. This line of thought argues that copyright expiry ultimately provides a net benefit to society.
Critics also state that copyright expiry does not deprive a creator's heirs of the right to continue to appreciate and use the works of that creator and it is not to be compared with the situation of a government legally confiscating their physical possessions after a set period of time. On the expiry of copyright, society as a whole is granted the same right to appreciate and exploit the property that once was under the exclusive control of a single person/family. Critics argue that the wider potential for the creative exploitation of works that were formerly under the exclusive control of a copyright owner promotes learning.
SOCIETY BENEFITS
It is also the view that the existing copyright term provides more than sufficient compensation for creators of intellectual property. Copyright should not become some kind of a welfare system used to benefit distant descendants who happen to come into possession of a valuable copyright merely through birth. Society too is an important heir to copyrighted works.
Critics of perpetual copyright say that creative activity involves the creation of works that build upon previous material. If this prior material were perpetually copyrighted, their respective copyright holders would have the indefinite right to allow or deny its use as they see fit. Many new works could not be produced if the interested parties were denied permission or could not afford the demanded fees. Perpetual copyright would thus create a significant disincentive to the creation of new literary or artistic works which build upon older material.
The question as to how long a copyright should last has troubled scholars and policymakers for long. Copyright exists primarily to encourage the creation of new work and benefit from it. With an exclusive right, a publisher can charge a higher than reasonable price and thereby earn profits. As the higher price is contrary to public interests in the long run, it is believed that copyright should last only as long as it is necessary to accomplish the incentive function.
While it can be expected that copyright owners will attempt to obtain further extensions of the copyright term in future, it is also obvious that they will meet with opposition. Whether opponents of copyright extension will have the political power to succeed in defeating such attempts remains to be seen. A perpetual copyright, as Amitabh seeks, is quite unlikely to see the light of day.
—The writers are advocates in Titus & Co