Above: Dharamsala is home to Tibetans, many of whom migrated in 1959-60. Photo: UNI
In a progressive judgment, the Delhi High Court said passports cannot be denied to Tibetans living in designated Tibetan refugee settlements
~By Rajesh Kumar
Are Tibetan refugees living in India entitled to Indian passports? Tibetans have been living in India since 1959 when the Dalai Lama fled to India after the Chinese invaded Tibet. India does not have a well-defined policy on their status. India is not party to the 1951 Refugee Convention or its 1967 Protocol and does not have a national refugee protection framework. Yet, they are not in the same category as Rohingyas or Bangladeshi refugees.
The Indo-Chinese hostility ensured that when the Dalai Lama escaped to India, helped by the CIA, he was welcomed and used as a political and diplomatic tool by Prime Minister Jawaharlal Nehru. Since his move to India and founding a government in exile in Dharamsala, some 80,000 Tibetan refugees have joined him. India's Tibetan population, therefore, exists as foreigners, who have all been granted residence permits by local authorities when they arrive. When they have to travel, they obtain identity certificates from the ministry of external affairs on the recommendation of His Holiness the Dalai Lama. They then need to apply for an exit permit to leave the country and before they do, they also need to make sure they have a re-entry permit so they can come back.
This is called a NORI or a "No Objection to Return to India" stamp. These identity certificates are not passports or travel documents: Since India is not a party to the convention, these documents cannot count as refugee travel documents. Last, these identity papers are not accepted by all countries. Further, since Tibet is not recognised as a state and Tibetan refugees are not Indian or Chinese citizens, no country exercises clear diplomatic protection over them.
DENIED PASSPORT
However, the Delhi High Court, on November 7, ruled that the centre cannot deny passports to Tibetans living in designated Tibetan refugee settlements. It was hearing a petition by Tamding Dorjee, who was born of Tibetan refugee parents in India, who had challenged the decision of the ministry of external affairs to deny him a passport. Dorjee challenged a passport officer's objection report on February 13, 2017, to cancelling the registration certificate for Tibetan refugees issued by the home ministry. The reasons to deny him a passport were:
"May process the pending passport applications of TR (Tibetan Refugee) applicants subject to fulfilment of following additional requirement:-
(i) Registration/Refugee Certificate (RC) and Identity Certificate (IC) should be cancelled;
(ii) Applicant should not be staying in any of the designated Tibetan refugee settlements;
(iii) Applicant should be asked to furnish an undertaking/declaration on plain paper to the effect that he no longer enjoys CTA (Central Tibetan Administration) benefits;
(iv) Applicant should be asked to provide an undertaking/declaration on plain paper that he no longer enjoys any privileges including subsidies which would have accrued to him by virtue of being a RC holder and that these have been returned/surrendered."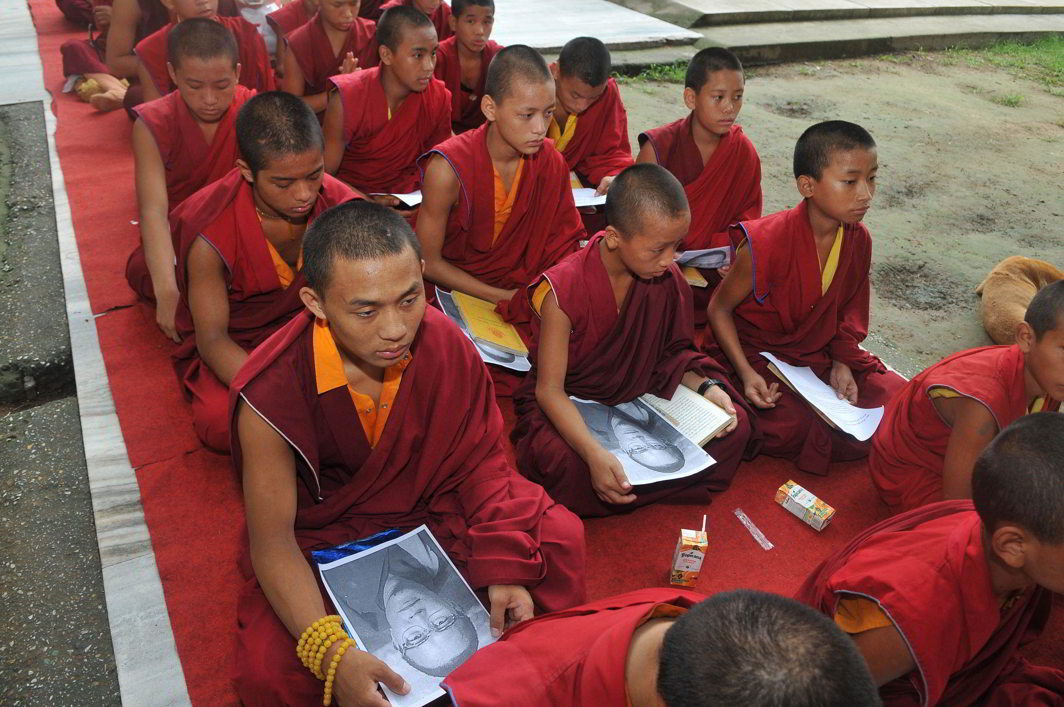 The high court asked if passport facilities could be denied to Indian citizens living in designated Tibetan refugee settlements. It referred to a September order wherein the ministry of external affairs was told to treat as Indians all Tibetans who meet the criteria of being Indian citizens by birth and to issue them passports. This judgement was in response to three separate writs, filed by Phuntsok Wangyal, Lobsang Wangyal and Tenzin Dhonden. All were told to apply for a citizenship certificate from the ministry of home affairs. The court then passed a direction to ho­me and external affairs ministries to consider their applications for passports and not ask them to certify their nationality.
NO LAW PROVISION
The high court in November observed that the passport authorities were un­able to point out any provision in the law which entitles them to deny a passport to an Indian citizen on the basis of where he resides in this country. The court was not called upon to examine if the petitioner is entitled to res­ide in designated Tibetan refugee settlements or not. It was merely limited to examining if passport authorities can deny passport facilities to an Indian citizen.
Justice Vibhu Bakru of the Delhi High Court observed: "Sub-Section (2) of Section 6 of the Passport Act, 1967 expressly provides that the passport can be denied only on the grounds listed therein and 'no other ground'. In the present case, none of the grounds as set out in Section 6 of the Passport Act, 1967 are applicable. Thus, clearly, the passport facilities cannot be denied to the petitioner."
The court directed the passport authority to process the petitioner's application within four weeks from the date of the order/judgment. The court further directed the petitioner to surrender his RC/IC Card within the said period. The court's directions may be legally tenable but there are diplomatic and political concerns involved which give the judgment greater significance.
—The writer is an advocate in the Supreme Court