Though Jayalalithaa's confidante is in a hurry to become CM, she faces corruption and FERA cases. With the Supreme Court set to deliver its verdict in a DA case soon, her future hangs in the balance 
~By R Ramasubramanian in Chennai
Tamil Nadu was plunged into turmoil ever since VK Sasikala, a close confidante of late chief minister J Jayalalithaa, tried to wrest power in the state. After Jayalalithaa passed away on December 5, finance minister O Panneerselvam became the CM and then, in a sudden development on February 5, the AIADMK elected Sasikala as its new legislative party leader. Her name was proposed by none other than Panneerselvam and seconded by all the 134 MLAs. Later, he sent in his resignation to Governor C Vidya Sagar Rao, who promptly accepted it.
Things looked all set for Sasikala to become CM when a stunning development on February 7 shattered her dreams. Panneerselvam suddenly went to Jayalalithaa's memorial on Marina Beach and after a 40-minute meditation, talked to the media. He said he was forced to sign his resignation papers and was ready to take it back if the people wanted him to do so. The next day, he told the media that he had a majority in the House. He also announced that to clear doubts in the minds of people about the treatment given to Jayalalithaa, his government would constitute a judicial inquiry headed by a sitting Supreme Court judge. This came as a bolt from the blue for Sasikala.
But who is Sasikala and how did she hog the national headlines from being a political novice? Sasikala, 61, had been a constant companion of Jayalalithaa for over 33 years. In the eighties, when Jayalalithaa entered politics, Sasikala who was running a small video cassette shop in Chennai got acquainted with her. She was incharge of filming Jayalalithaa's political rallies. When Jayalalithaa came to power in 1991, Sasikala became increasingly influential. She too was made co-accused in a slew of corruption cases filed against Jayalalithaa after the latter lost power in the 1996 May elections.  
 Sasikala's tryst with corruption cases started in 1996 itself. She was arrested by the Enforcement Directorate in at least four cases of FERA violations. She spent 10 months in prison and was released on bail only in April 1997.  She was also detained under the now defunct COFEPOSA Act (Conservation of Foreign Exchange and Prevention of Smuggling Activities Act) for nearly eight months.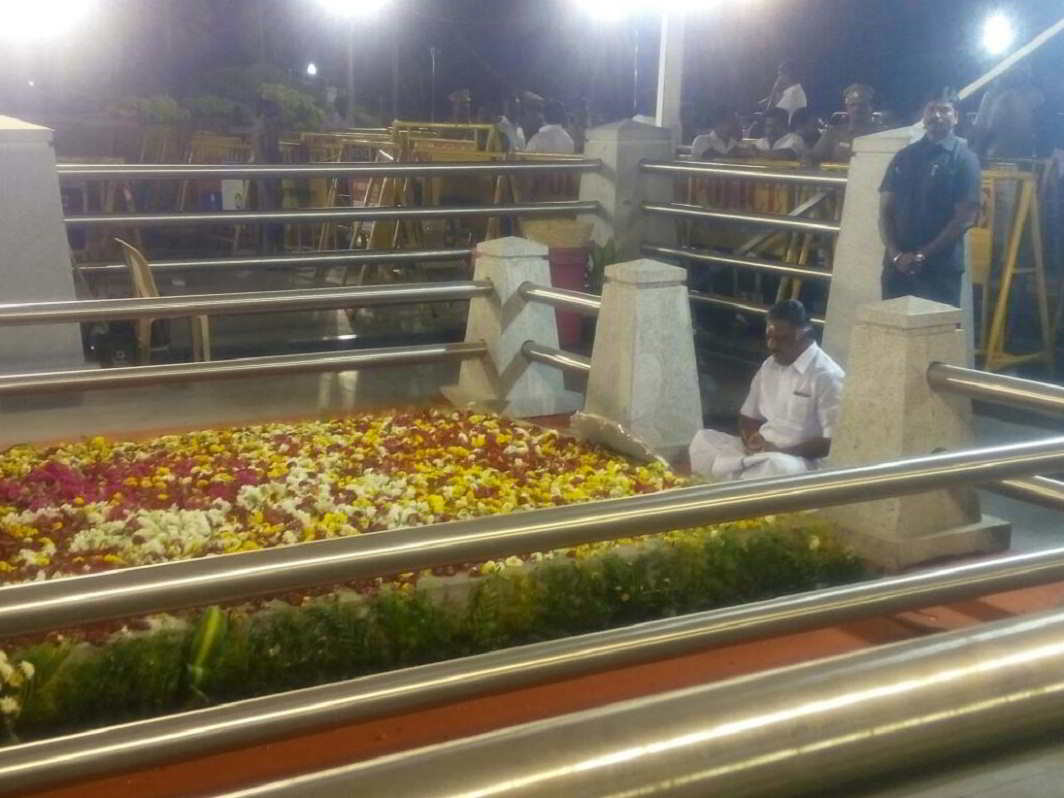 In May 2015, a magistrate court in Chennai discharged Sasikala from two FERA cases but refused to do so in other cases. The High Court directed Sasikala to face trial in all three FERA cases which were pending for over two decades. There is also an appeal by the Enforcement Directorate pending in the Supreme Court relating to her non-appearance of its summons in another FERA violation case.
Sasikala's legal hurdles
Sasikala faces a Disproportionate Assets case as well as Enforcement Directorate cases. Cases against her are linked to those filed against Jayalalithaa
DA Cases
June 14, 1996: Swamy files complaint against Jayalalithaa alleging corruption and amassing of wealth and assets disproportionate to her known sources of income when she was CM
June 18, 1996: FIR registered against Jayalalithaa by then DMK-led government and four others, including Sasikala, accusing them of having DA to the tune of Rs 66 crore
Oct 21, 1997: Charges framed against all the accused by a special court
May 14, 2001: Jayalalithaa returns to power in Tamil Nadu
Feb 28, 2003: DMK secretary files appeal in SC to transfer proceedings outside TN for a fair trial
Nov 18 2003: Trial moves to Bengaluru after SC orders
Mar 2005: Trial begins in special court in Bengaluru
Aug 28, 2014: Trial concludes
Sep 27, 2014: All four convicted of possessing unexplained wealth and sentenced to four years jail along with a Rs 100-crore fine. Jayalalithaa, Sasikala and the other two spend 21 days in jail. Later, get bail
May 11, 2015: Jayalalithaa acquitted of all corruption charges by Karnataka High Court
May 23, 2015: Jayalalithaa returns to power in Tamil Nadu
Feb 6, 2016: SC tells Karnataka to wait for another week for the judgment on appeals filed by the state against acquittal of Jayalalithaa and others in the DA Case
Feb 2017: SC verdict awaited
ED Cases
ED files three cases in 1995 and 1996 in which Sasikala is charged with violating FERA. Cases linked to payments made to foreign firms in the US and Singapore for hiring uplink facilities for JJTV, the predecessor of Jaya TV
February 1, 2017: Madras HC refuses to discharge her in these cases
Another case pending against her relates to acquiring illegal foreign exchange through an acquaintance in Malaysia. She allegedly used the money to buy the Kodanad Tea Estate in the Nilgiris. In May 2015, an Egmore court discharged her from the case but the Madras HC directed her to face trial following a criminal revision petition filed by the ED
The second shock came on February 6 when the Supreme Court announced that it would pronounce its verdict in the much-awaited disproportionate assets (DA) case in which Sasikala was one of the accused. Though the main accused, Jayalalithaa, is deceased, the Court has to pronounce its verdict as the judgement was reserved way back on June 7, 2016. This was a case filed against Jayalalithaa in 1996 by the then DMK government. The prosecution charged that Jayalalithaa had amassed wealth to the tune of Rs 66.65 crore during her tenure from 1991–1996 and described it as disproportionate to her known sources of income.
Though a lower court convicted Jayalalithaa and others in this case in 2014, later, all the four were acquitted by the Karnataka High Court in May 2015. Karnataka filed an appeal in the Supreme Court and this verdict is expected soon. This case hangs like a Damocles Sword over Sasikala. If the verdict goes against her, it will be the end of her career. But if she gets acquitted, it will be a cakewalk for her in Tamil Nadu.
Jayalalithaa was convicted in four corruption cases in the trial court but got acquitted in three. Sasikala was convicted along with Jayalalithaa in three of these cases.
Several of Sasikala's close relatives too are battling court cases and a few of them got convicted at the trial court. Sasikala's husband M Natarajan is still battling two cases relating to the import of a Lexus car two decades ago. Both the CBI and the Enforcement Directorate were probing the case. Natarajan was convicted for two years in the CBI case and an appeal is still pending in the Madras High Court. The Enforcement Directorate case has started picking up recently at a Chennai court.
Sasikala's tryst with corruption cases started in 1996. She was arrested by the Enforcement Directorate in at least four cases of FERA violations. She spent 10 months in prison and was released on bail only in April 1997.
Sasikala's nephew TTV Dinakaran is facing a fine of Rs 28 crore for FERA violations, which has now been confirmed by the Madras High Court.  In the last week of January, the Madras High Court also revived two more ED cases pending for over two decades against Dinakaran in a lower court in Chennai.
Sasikala's sister-in-law (elder brother's wife) J Ilavarasi and one of her nephews, VN Sudhagaran, are co-accused in the DA case pending in the Supreme Court. Apart from this, Sasikala's younger brother, Divaharan, is facing at least half-a-dozen land grabbing cases filed against him by the Jayalalithaa government during the latter's 2011 –16 tenure. Apart from these cases, there is huge public anger against Sasikala.
In a related development, a meeting of AIADMK MLAs once again reiterated their faith in Sasikala at a hurriedly called meeting in Chennai on February 8. Out of 134 MLAs, 131 attended it. The total strength of the assembly is 234. The DMK has 89 MLAs, the Congress, 8, and the Muslim League one. If Sasikala becomes CM, she will have to get elected to the assembly within six months.
But the road ahead seems paved with thorns.