The card has become a point of controversy as confusion reigns over connecting it with bank accounts and mobile numbers
~By Rajesh Kumar
The confusion over whether Aadhaar details are needed for various services was partly cleared recently. While one petition dealt with its linking to bank accounts, the other was with regard to mobiles. With numerous reports claiming that the Aadhaar number was mandatory in banks and others saying it was illegal, the Reserve Bank of India on October 21 clarified its stance. It said that linking a person's Aadhaar number to his bank account was mandatory under the Prevention of Money Laundering (Maintenance of Records) Second Amendment Rules, 2017 published in the official gazette on June 1, 2017. The RBI said that the anti-money laundering rules have a statutory force and banks have to implement them without awaiting further instructions.
I am not going to give my Aadhaar number to [mobile] service providers and if that amounts to getting my service snapped, so be it. This is an assault on privacy.
—Mamata Banerjee, West Bengal CM
This was contrary to its earlier directive, where in a reply to an RTI application the RBI had said that it had not issued any ruling making it mandatory to link bank accounts with Aadhaar.
In another petition, filed on October 12, Kalyani Menon requested the Supreme Court to declare Rule 2(b) of the Prevention of Money Laundering (Maintenance of Records) Second Amendment Rules, 2017, ultra vires, unconstitutional, null and void and violating Articles 14, 19 and 21 of the Constitution. The petitioner also sought that in future, applicants not be coerced to submit Aadhaar numbers.
Meanwhile, the centre has informed the apex court that it will extend till March 31, 2018, the deadline for linking Aadhaar for availing of benefits.
PROPER VERIFICATION
However, the confusion about whether to link Aadhaar numbers with mobile connections persists. Faced with criticism over this move and its scope for privacy invasion, the government may consider other documents to complete the verification. These could include ration card, driver's licence and passport.
The most stringent criticism over this issue has come from West Bengal Chief Minister Mamata Banerjee who declared on October 25: "I am not going to give my Aadhaar number to [mobile] service providers and if that amounts to getting my service snapped, so be it." She added: "This is an assault on privacy. I understand if they ask Aadhaar for banks. But why do they want it for mobile connectivity? Do they want to keep a tab on what I am talking over cellphone? Are they trying to lend an ear to private talks?"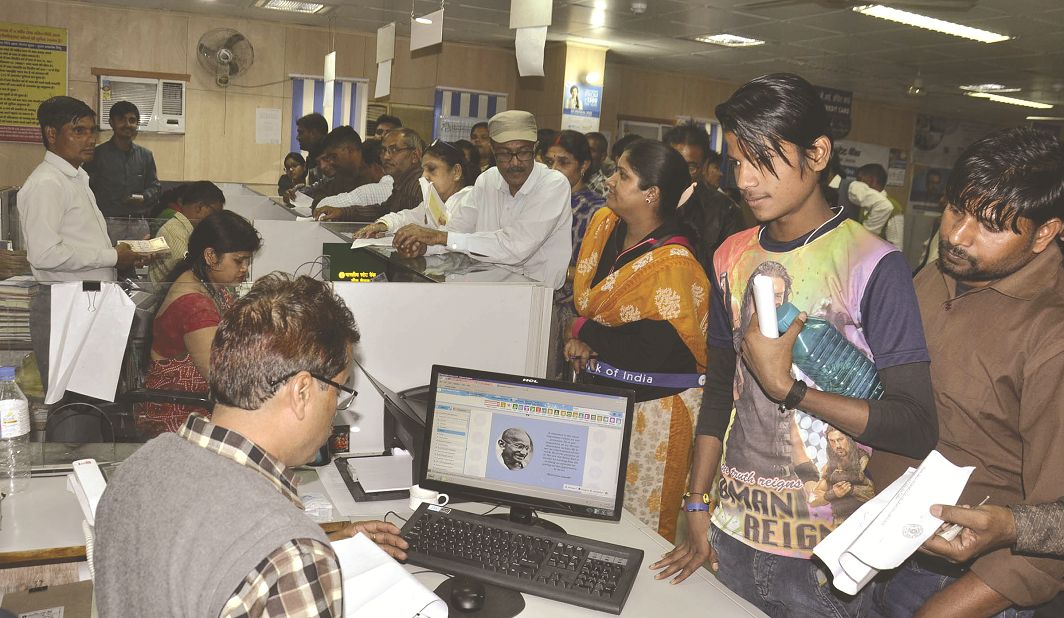 A petition was filed in the Supreme Court on this issue and the petitioner, advocate Raghav Tankha, said that the government had misinterpreted the ruling of the Court in Lokniti Foundation Vs Union of India, dated February 6, 2017, in this regard. The Court in this case had expressed the hope that a pro­cess for proper verification would be carried out as far as possible within a year. In this case, the petitioner had said that there should be a mobile phone subscriber verification scheme, where the identity of each subscriber and his address would be verified so that no fake or unverified subscribers misuse a mobile phone.
Tankha said in his petition that on March 23, 2017, the Department of Telecommunications had issued a circular which declared that the Supreme Court had directed it to make Aadhaar-based e-KYC mandatory for obtaining new mobile connections and for re-verifying existing mobile users. It made it mandatory for both prepaid and postpaid subscribers to connect their Aadhaar numbers with their mobile numbers and fixed February 6, 2018, as the last date for this. Due to the above circular, the petitioner claimed, Aadhaar data was getting leaked.
Incidentally, Menon, too, requested the Court to declare DoT's circular un­constitutional and void. Further, she pleaded that the mobile numbers of subscribers should not be made non-operational if the linking had not taken place and future applicants should not be coerced to submit their Aadhaar numbers.
PESTER POWER
Tankha, meanwhile, said that following the DoT circular, telecom companies were sending out advertisements, e-mails and SMSs asking him to link his Aadhaar number with his mobile number. The petitioner said DoT's circular was completely illegal, arbitrary and mala fide as Aadhaar was not mandatory for authentication, obtaining a mobile connection or for re-verification of subscribers. The petitioner asked the Court to restrain DoT and other telecom operators from collecting Aadhaar details of mobile users. He also wanted service providers to stop ads and SMSs and not mislead citizens by misinterpreting the SC order passed on February 6.
After hearing this petition, the Court ordered: "In view of the factual position brought to our notice during the course of hearing, we are satisfied, that the prayers made in the writ petition have been substantially dealt with, and an effective process has been evolved to ensure identity verification, as well as, the addresses of all mobile phone subscribers for new subscribers. In the near future, and more particularly, within one year from today, a similar verification will be completed, in the case of existing subscribers. While complimenting the petitioner for filing the instant petition, we dispose of the same with the hope and expectation, that the undertaking given to this Court, will be taken seriously, and will be given effect to, as soon as possible." This should put to rest the concerns of mobile subscribers for the time being.
—The writer is an advocate in the Supreme Court