iew
KTS Tulsi, an Indian politician and senior advocate of the Supreme Court, is noted for representing Sonia Gandhi's son-in-law Robert Vadra, who was accused by Arvind Kejriwal of having taken an interest-free loan of Rs 65 crores and heavy bargains on land in exchange for political favours. He also handled cases related to the assassination of former Prime Minister of India Rajiv Gandhi. He became the Additional Solicitor General of India in 1990. He had represented the government in the Supreme Court in a number of cases, the most remarkable being that of the constitutional validity of the now extinct Terrorist and Disruptive Activities (Prevention) Act (TADA). The most remarkable case that describes his tenacity as a lawyer is the case of the Uphaar cinema hall fire tragedy which he fought for 10 long years to bring justice to the victims. He is also a symbol of courage in the legal fraternity. While terrorism was raging in Punjab and no lawyer was willing to come forward and prosecute the terrorists, Tulsi took the cases for prosecuting 'A' grade terrorists including Operation Black Thunder case and attempt on the life of JF Rebeiro case.
In an interview with Nawank Shekhar Misra, KTS Tulsi talks about his greatest inspiration and how even after 67 years our Constitution has failed to fulfill its objectives. Excerpts from the interview:
As an eminent advocate, you have been an inspiration for many. Who is your inspiration?
My mother has been my inspiration. She taught me to think. She taught me to challenge and encouraged me to speak out against any injustice in society. Whatever I am today, I am because of her.
You have handled many notable cases in your career. What is that one case that you remember as the turning point in your career?
The first five years of any lawyer's career are the most rigorous years. But I was fortunate to land a part-time job as a lecturer. It was just three years since I had started my career as a lawyer and I had already started earning Rs 400 per month. After this, the then Chief Justice of India made me the reporter of the Indian Law Reports, which added Rs 250 to my monthly income. It was during this time that I started my own journal. My entire earnings went into bringing out the journal. Even the work I had to put behind it was immense. I had to work from 6 am till 12 in the night. I studied each and every judgment, made head-notes, send it to print and then proofread it again. Then I also had to go to the Bar Association to sell it. All these efforts made me more confident.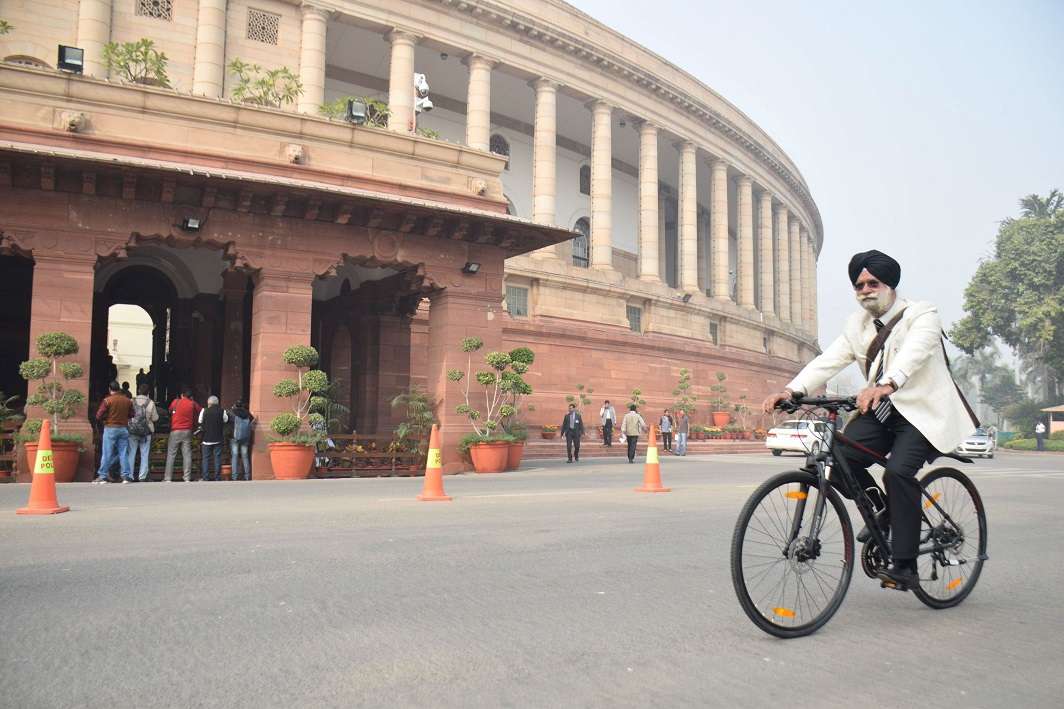 There was a law firm in Delhi, JB Dadachandji and Company, whose partner came to me to consult on a case—four criminal cases had been filed against Lipton. So I filed the entire petition while he was sitting there. He drafted it and went to Kolkata. The lawyer who was handling the case in Kolkata said he wanted to meet me and discuss it. For the first time, I got a fee of Rs 1,100 and went to Kolkata by air. There I learnt a lot while working with him on this case. I learned all the criminal laws from him. I now laugh at my ignorance that I had filed the case without even thinking about it.
In 1979, Kanwar Pal Singh Gill came to me. He had four cases filed against him in Assam and no lawyer was willing to take up his case. He had got death threats and posters were there all over Assam saying "Wanted Gill's head" and "Cash Reward Rs 50,000". I hesitated at first, for the case was a risky business. That evening, my cousin who was a brigadier in the army came to visit me with his wife and son. When I asked him if I should take the case, his wife criticised me for my cowardice and said: "You should be ashamed. Is your life dearer to you than your duty as a responsible citizen?" So I went there, fought the case and even won. From four, the number of cases increased to 40, and from 40 to 100. I went there every week almost. My salary was Rs 1,100 per day. This case was the most important turning point. While handling this case, I met many important lawyers. One day, the then governor of Punjab came and told me to file cases for conviction of terrorists in Punjab. I was scared and told him: "You will go away but I have to spend my entire life in Chandigarh." To this he replied: "This is your bloody Punjab. If you are not worried why should I stick my neck out?" My mother was with me then. She reminded me that duty comes before safety. So I handled a couple of terrorist cases too. After this Dr Subramanian Swamy made me the Additional Solicitor General. This brought me in the national forefront and gave me an opportunity to fight notable cases.
What is your opinion on Dr Subramanian Swamy?
He is a close friend. When I came to know that he had become a minister, I went to meet him, he hugged me and said right there: "You are my Additional Solicitor General". He is a man of his words.
The preamble to our Constitution is so beautifully written. Has the Constitution been able to achieve its objectives?
Where 60 percent of citizens do not have roof above their heads, do not have food to eat, lack resources for education, have no resources for healthcare, how can we say the Constitution has been successful in fulfilling its objectives? Till poverty is eradicated, we will be behind the rest in the race.
What do you do in your spare time?
I like reading and listening to music. Chetan Bhagat is my favourite author. I have read all his books. I also read Sidney Sheldon, John Grisham. I even play tennis. I also like to travel. Hence I make it a point to indulge in four long vacations every year—two in India and two abroad.
Who is your favourite actor?
Aamir Khan. The conviction with which he speaks has made me his fan. Also, a lot of research goes into the films he makes.  All the issues are based on real-life incidences and experiences.
What are your favourite books and movies?
All of John Grisham's books are my favourite. The movie which had affected me the most was Guide.