Absurd Claim
NDTV founder Prannoy Roy is no stranger to vile attacks from right-wing trolls on social media but he must certainly have been left laughing his guts out at the absurdity of a message that has been circulating about him on WhatsApp for the past few days. The message claims that a CBI raid at Roy's residence has unearthed the veteran journalist's original birth certificate which states Roy's "real name" as Parvez Raja and his place of birth as Karachi. It adds that the CBI sleuths even found a dartboard in Roy's bedroom that "uses Narendra Modi's face as a target".
The most outlandish claim in the message, however, is about Roy's wife, Radhika. Not only has the depraved mind behind this message found Radhika's original name to be "Rahila" but it has also tracked her to be the granddaughter of a cook who served in the army of Babur, the founder of the Mughal dynasty. Given that Babur died in 1530, Radhika's grandfather—a cook in the Mughal ruler's army as the message claims—and perhaps her father after him must have partaken of the elixir from the Fountain of Youth to have a third-generation descendant still alive to rile the bhakts.
Incidentally, Prannoy's father, known by his Doon School name of 'Hurricane' Roy, was one of the leading corporate figures of Calcutta, as it was known then, for many decades. His wife was Irish.
Not Business as Usual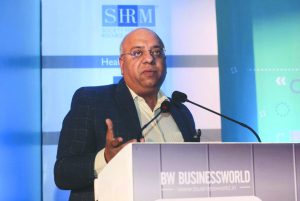 When Anurag Batra, founder of the advertising and media website exchange4media, decided to spread his wings and enter print media in 2013 by buying BusinessWorld from the ABP group, many saw it as a savvy move. More so because Batra had convinced Yes Bank's Rana Kapoor to pick up a majority stake. Businessworld had a solid reputation, had been around since 1981, and security-wise, things seemed to be looking up for the 80-odd staff mainly in Delhi and Mumbai.
However, Batra, who is chairman and editor-in-chief of the Businessworld group, seems to have got his sums wrong and the fortnightly business magazine is in dire straits—staffers say they have not been paid salaries for the last four months! Batra, when asked, say insiders, blames it on poor performance and unmet targets. Those who protest too much are asked to resign. The delayed salary situation started in 2015 and has not improved since. It has forced many journalists to quit, so much so that staff strength is down by 50 percent, but salaries continue to be delayed.
Celebration Time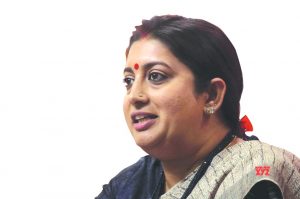 The Press Club of India on Raisina Road was packed last Sunday, not normally a busy night because of Monday hangovers. But this was a spontaneous gathering of journalists who showed up to celebrate some good news—the removal of Smriti Irani as Minister for Information and Broadcasting.
Apart from a chosen few being offered high-paying jobs at Doordarshan and Prasar Bharati, Irani did all she could to make life difficult for journalists. This included her ministry's order on fake news which said journalists accused of being purveyors of fake news would lose their accreditation, even before charges     were proven.
She then decided to frame rules to regulate news portals and media websites, once again leading to concerns over attempts to gag the free press. The order was revoked after the PMO intervened and her departure from the I&B ministry was celebrated with great gusto that evening.
Signs of the Times
Those driving around Delhi might come across an auto-rickshaw with an encouraging message for the Fourth Estate, or at least one member of the tribe.
On the back of the three-wheeler is a photo of NDTV's Hindi anchor, Raveesh Kumar, with a caption that says:  "Prime Time, Best Show, Good Job!" It is not, as some may believe, a clever advertisement platform. In fact, The driver has never met the popular anchor but he seems to have a good nose for news.
This is high praise compared to all those self-congratulatory tweets and mutual back-scratching.