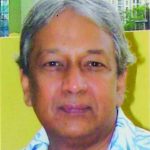 ~By Dilip Bobb
The phrase has been trending ever since Hollywood star Gwyneth Paltrow used a version of it to announce her separation from pop icon Chris Martin. They called it "Conscious Uncoupling", but here in India, there are some people, places or things that form a permanent association.  Nehru and Edwina, Raj Kapoor and Nargis, Indira Gandhi and the Emergency, Fakhruddin Ali Ahmed and a bathtub, the list goes on. In more modern times we have added a few more. Take a look.
Arvind Kejriwal and the blue WagonR: Even though he now has use of an official vehicle, Delhi's chief minister will always be associated with the car in which he rode to power. The blue WagonR and Kejriwal were consciously coupled when he launched his ambitious campaign in 2013 as a first-time politician. The car, which earned the tag "AAP mobile", was emblematic of the Aam Aadmi Party chief—he even slept in it overnight during a protest. Even though he hasn't used it for some years, when it was stolen recently, it made front page news, as did its recovery, vehicle intact: the only thing missing was the muffler!
Delhi and Pollution: The capital may be envied for its open spaces, iconic buildings and wide boulevards but not many visitors can see them these days; hidden as they are behind thick smog. In fact, visitors find it hard to identify Delhi's citizens, hidden as they are behind anti-pollution masks. Delhi and pollution are now indistinguishable—it is the most polluted city in the world and a ban on crackers on Diwali made no difference. What Delhiites have gained from this is knowledge of esoteric terms like PM 2.5 and PM10, AQI, bronchi and alveoli. Just like odd and even, Delhi and particulate matter cling together.
Narendra Modi and Jawans: No wonder it's called the armed force. The most visible and vocal pitch of the Modi government—taken to extreme levels by some news channels—has been about chest-thumping nationalism in which the armed forces are unwittingly used as political fodder. It may be preferable to cannon fodder but it has also meant that they get to celebrate Diwali every year with their prime minister. Modi's annual visit to the LoC on Diwali may serve as a morale booster for those who face a barrage of rockets and bombs daily, not just on Diwali, but it is also a sweet gesture which may have another hidden motive—an escape from the spike in pollution in Delhi on Diwali day.
Pranab and Manmohan: One was president, the other prime minister but politically, they were conjoined twins, and the roles could have been reversed had Congress boss Sonia Gandhi so decreed. Manmohan Singh says Pranab Mukherjee would have made a better PM and that he had no say in the matter (he didn't say much even after becoming PM), while Pranab, ever voluble and argumentative like all bhadralok from Bengal, admitted to having a beady eye on the PM's post and was not happy working under the man chosen to head the UPA government. There's another chapter of his memoirs yet to be published, so there could be more masala in the next serving of Mukherjee's literary macher jhol.
Rahul and Robert: They are like Cain and Abel or Brutus and Caesar, entwined by fate or family but destined to undermine the other's fortunes. Each time Rahul reaches some sort of launchpad, the brother-in-law's fortunes, or pursuit of them, undermines his stature.  Shortly after being made Congress vice-president, Rahul suffered a setback when Vadra landed in trouble over his real estate deal with DLF. Now that Rahul readies for his coronation, we have the sniff of another alleged scandal involving air tickets.  Rahul could well be muttering Et tu Brute?
Jaitley and Economy: He is finance minister, so Arun Jaitley and the economy would have a valid connection but the twin strikes of demonetisation and GST have put him in the dock and the former legal eagle now resembles a lame duck. "It's the economy stupid" is a phrase that could haunt him forever.
Mamata Banerjee and Bata slippers: The Swiss-based Bata firm should be paying the West Bengal chief minister a hefty royalty for making their slippers, branded as Hawai chappals, her footwear of choice, whether attending parliament, wooing investors in Writer's Building or putting her feet down with a firm hand in dealing with crises like the upheaval in Darjeeling. Perpetual revolutionaries, even while in power, need their feet close to the ground.