Modi's Davos Date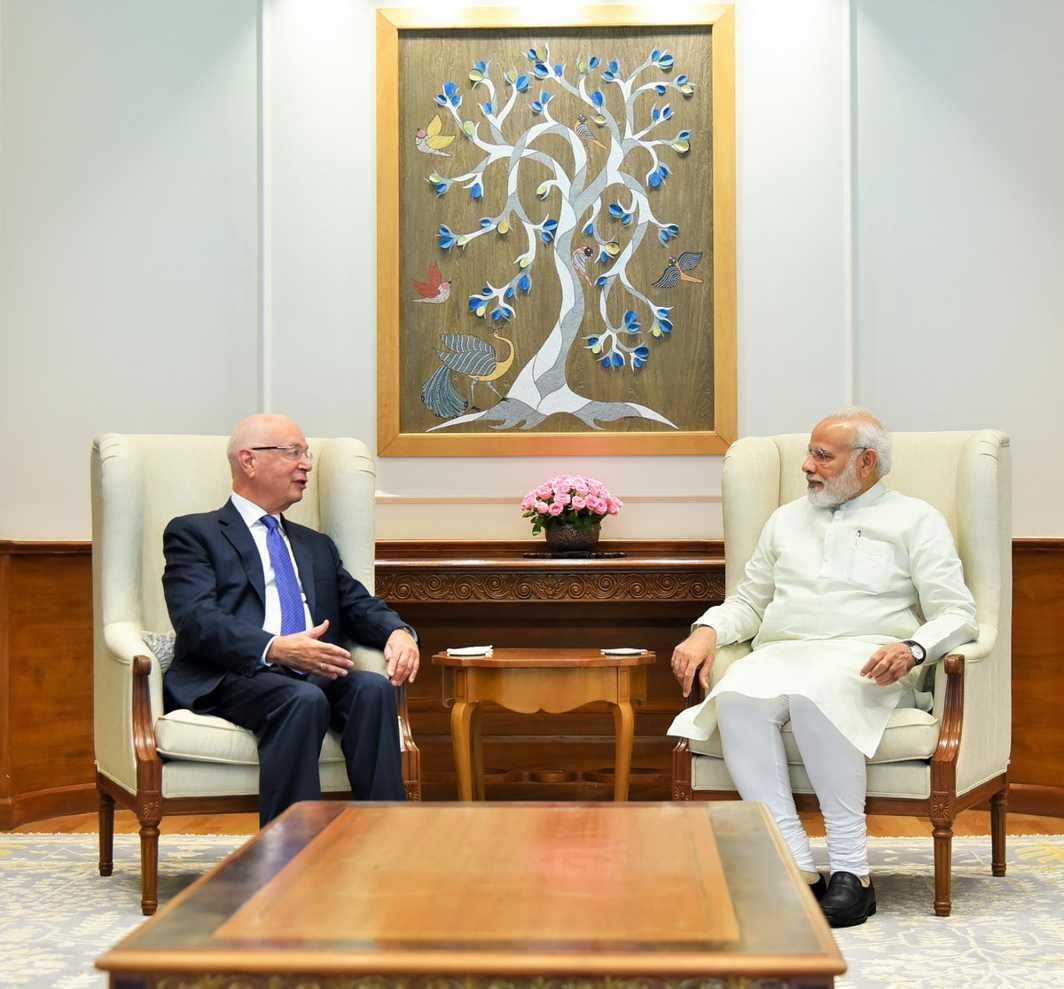 Much hype is being created around the fact that Narendra Modi will be the first Indian PM to attend the annual World Economic Forum (WEF) jamboree held in Davos since 1997. The fact is that he will be there for less than 24 hours. He reaches on the night of January 22, delivers the inaugural speech at 11 am the next day and flies back to India that evening to be able to welcome the ASEAN leaders he has invited for the Republic Day celebrations. This means he will have no time for discussions or one-on-one meetings with other leaders at Davos. The background to his visit is interesting. Last June, he met with Klaus Schwab (in photo), founder and executive chairman of WEF, in Delhi, who is an unabashed Modi fan—he wrote a flattering introduction to an equally flattering book on Modi by an India Today journalist. Schwab invited the PM to Davos to address the plenary session on the 2018 theme—"Creating a Shared Future in a Fractured World". Modi remained non-committal but then the Confederation of Indian Industry (CII), which is the force behind India's representation at Davos, started to work on one of the bureaucrats who has Modi's ear—Bharat Lal. Lal was Gujarat's Resident Commissioner in Delhi from 2010 to 2014, in effect, Modi's pointsman in the capital when he was chief minister and also his conduit to corporate India through the CII for Vibrant Gujarat summits. Lal has accompanied Modi on visits to China and Japan and is now joint secretary to the President. CII office-bearers convinced Lal of the importance of Modi's presence at Davos, no matter how short, and the strategy seems to have worked. Over 100 Indian CEOs will be there, including Mukesh Ambani and regulars like Uday Kotak, Adi Godrej, Rahul Bajaj and Anand Mahindra, along with Bollywood celebs Shah Rukh Khan and Karan Johar. Cabinet ministers accompanying Modi will have a longer stay, and include Piyush Goyal, Suresh Prabhu, Nitin Gadkari, Dharmendra Pradhan and, curiously, Jitendra Singh. Officialdom will be represented by another Davos regular, Amitabh Kant, and Department of Industrial Policy and Promotion Secretary, Ramesh Abhishek.
Pehle AAP
It's become a case of Pehle Aap .The Aam Aadmi Party was entitled to nominate three members to the Upper House after the retirement of the Congress's Janardan Dwivedi, Parvez Hashmi and Karan Singh. With a brute majority of 66 in the 70-member Delhi Assembly, AAP was assured of nominations for all three seats. After Chief Minister Arvind Kejriwal and his Deputy Manish Sisodia returned from their New Year break in the Andamans, they decided on Sanjay Singh, a member of its Political Affairs Committee (PAC), Sushil Gupta, a businessman, and ND Gupta, a chartered accountant, but only after some prominent citizens turned down offers. Former Chief Justice of India, TS Thakur, and BJP rebels, Arun Shourie and Yashwant Sinha, were among those who rejected the offers. The chosen ones, the Guptas, have created unhappiness in AAP ranks— bad news for Kejriwal.
Moving House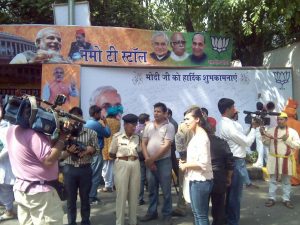 Motorists trying to get to central Delhi areas like Connaught Place via Ashoka Road face a big problem thanks to the huge crowds seen almost daily at the BJP headquarters at number 11. Ever since the party came to power at the centre, it has been expanding the number of rooms and reception areas but the crowd of supporters and political aspirants keeps growing along with vehicles and rent-a-crowds singing hosannas to party leaders from across the country. To circumvent the problem, the party is advancing the date it will shift to its swanky new headquarters on, appropriately enough, Deen Dayal Upadhyaya Road, near ITO. Situated on a two-acre plot, the new building is a huge improvement on the Ashoka Road one, now rundown and shabby. It boasts 70 rooms, underground parking, a large auditorium, studios for live TV feeds, a media centre, library, restaurant and adequate tea/coffee outlets. Parking and crowd control should no longer be a problem—Delhi police headquarters is nearby.
Tailpiece
Two issues ago, Durbar had published an item on the appointment of a new foreign secretary to replace S Jaishankar. The item concluded with these words: "The smart money is on Vijay Gokhale, India's envoy to Beijing who was brought back to South Block as Secretary (Economic Relations). His experience will be invaluable with relations with China being vital to India's strategic interests." Gokhale  was appointed on January 2.