Above: Remains of the plane (file picture)/Photo: ANI  
A demand for CBI probe has now been made into the Ghatkopar plane crash which happened on June 28. Kerala-based lawyer Yeshwanth Shenoy has sought CBI probe in a letter (see below) to the civil aviation ministry. Apart from CBI probe, Shenoy has urged in the letter that the Centre appoints a Court of Inquiry as was done after the Mangalore air crash instead of DGCA probe into the incident under the Inquiry under the Aircraft (Investigation o f Accidents and Incidents) Rules, 2012.
"As regards the Inquiry is concerned, the Aircraft (Investigation of Accidents and Incidents) Rules, 2012 determines the authority to investigate. The DGCA officials has already taken on the mantle for the same. I have filed a police complaint in which the role of senior officials of the DGCA are made out and therefore I request you to ensure that the investigation by the DGCA officials be immediately stopped and the Central Government appoints a Court of Inquiry as was done after the Mangalore Air crash.
"As regards the criminal investigation is concerned, the same be transferred to the CBI as the State police is inadequately equipped to conduct investigation related to an Air crash. In addition to the expertise, the investigation will have to cover the entire length and breadth of the country and only the CBI will be in a position to investigate a crime of this nature," the letter said.
Five people—four crew members including two pilots and a pedestrian—lost their lives when the 12-seater Beechcraft King Air C90 aircraft crashed into an under-construction building in Ghatkopar, Mumbai on June 28 during a test flight after Aircraft Accident Investigation Bureau (AAIB) under the civil aviation ministry was entrusted to conduct the probe. Kirit Somaiya, who represents the area as an MP said that the preliminary report is likely to be submitted in few days and the final report will be submitted in six months.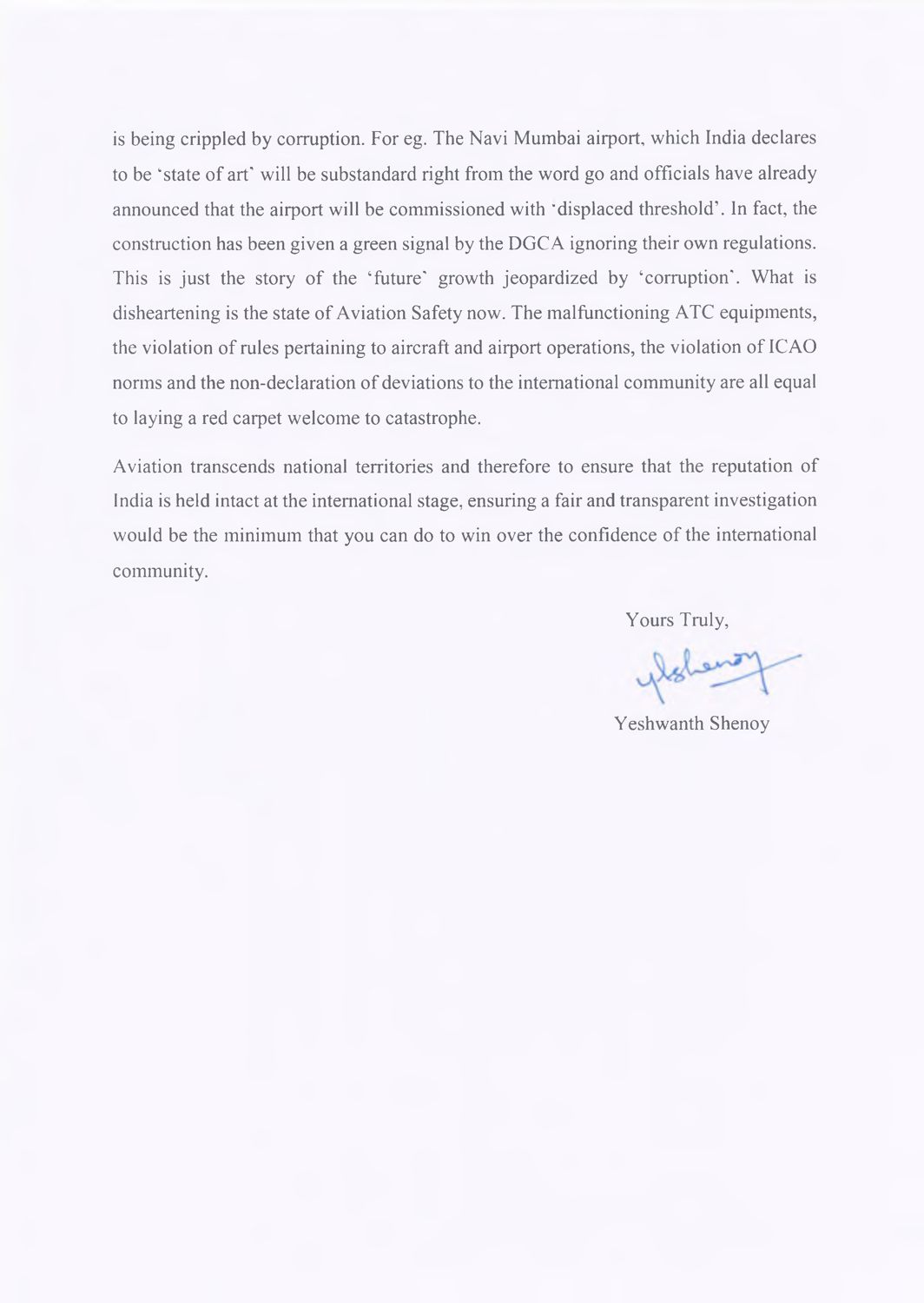 —India Legal Bureau