This Bill allows the British government to invoke Article 50 and trigger the process to leave the 28-country European Union
~By Sajeda Momin in London
Prime Minister Theresa May has easily crossed the first hurdle in the long road towards Britain's exit from the 28-country bloc of the European Union. After two days of impassioned debate, the House of Commons voted in favour of the EU Withdrawal Bill granting the government the power to invoke Article 50 and trigger the divorce process of a four-decade-old marriage.
Worried about the opposition she may face, May had tried to avoid going to parliament to get its seal of approval on the referendum results of June last year, but was forced to do so by a British High Court ruling which said that "the government does not have the power under the crown's prerogative to give notice pursuant to Article 50 for the UK to withdraw from the EU". It must go through parliament and the government must bring in a primary legislation to this effect which needs to be passed by both Houses, the Court insisted, only then "democracy will have been asserted".
The Court's decision argued in favour of transparency in political decision-making—the bedrock of democracy and good governance. After an appeal by the government, the ruling was upheld by the Supreme Court in late January this year, leaving May with no option but to quickly bring a bill in parliament.
[vc_custom_heading text="SHORT BILL" font_container="tag:p|font_size:20px|text_align:left" google_fonts="font_family:Open%20Sans%3A300%2C300italic%2Cregular%2Citalic%2C600%2C600italic%2C700%2C700italic%2C800%2C800italic|font_style:700%20bold%20regular%3A700%3Anormal"]
The Bill, perhaps one of the shortest in history with just 137 words, sought permission to take one of the biggest decisions in British politics since World War II. It was passed on February 2 with 498 MPs voting in favour and 114 voting against. Though the Bill still has to make its way through the House of Lords where it will again come in for passionate discussions, it is highly unlikely to derail Brexit.
Ironically, the June 23, 2016, referendum result has turned the Conservative Party, which had been severely split over Britain's exit with the majority of MPs favouring to remain in the EU, into enthusiastic supporters of Brexit. May, herself, who was on the Remain side during the campaign, has emerged as a staunch Brexiteer (and that too, a "hard" one) after the vote declaring the "people had spoken" and their will must be done.
On the other hand, Jeremy Corbyn, leader of the Labour Party, who was a lifelong critic of European integration and was heavily criticised for playing a very low-key role during the Remain campaign, faced a revolt from his party when he issued a three-line whip to his MPs to vote for Brexit and "respect the verdict of the people". A total of 47 Labour MPs—one fifth of the Party's strength in the Commons—went against the whip and voted against the Bill, joining 50 Scottish National Party MPs, 7 Liberal Democrats and one Conservative MP, Kenneth Clarke.
[vc_custom_heading text="CLEAR DIVIDE" font_container="tag:p|font_size:20px|text_align:left" google_fonts="font_family:Open%20Sans%3A300%2C300italic%2Cregular%2Citalic%2C600%2C600italic%2C700%2C700italic%2C800%2C800italic|font_style:700%20bold%20regular%3A700%3Anormal"]
All the Labour Party dissenters who represented inner cities and other Remain-supporting areas felt they would be failing to represent their constituencies if they voted for the Bill. The referendum results had thrown up the divide between Labour's metropolitan liberal strongholds which voted to Remain and its traditional industrial heartlands in England and Wales which had ignored their advice and voted to leave.
Tulip Siddiq, niece of Bangladesh Prime Minister Sheikh Hasina and first-time Labour MP, defied the whip and voted against the Bill because 75 percent of her constituency had voted to stay in the EU. "I would have felt like it was a massive betrayal. I am first and foremost a constituency MP and reflect the will of my people," said the 34-year-old MP for Hampstead and Kilburn in London. Siddiq said Corbyn should not have issued a whip but allowed a free vote. She resigned from the shadow front bench immediately after she voted against the whip.
One of the most passionate speeches was given by Labour MP David Lammy, who is a staunch Remainer. "Let's not pretend that the people have spoken—because not all of them have. In fact only 27 percent of people of this country voted to leave; 13 million didn't vote, another 7 million eligible voters weren't registered, 1 million British expats weren't allowed to vote; 16-year-olds were denied a say even though it was their futures that were on the ballot paper; only 2 of the 4 nations that make up the United Kingdom decided to leave; there was no two-thirds super majority which is common in all other countries making major constitutional change. Even so, we are told the people have spoken," said Lammy.
After the Commons vote, Corbyn said that he understood that "MPs had a duty to represent their constituents as well as their party" but Labour's real agenda was to have a greater say in the Brexit negotiations to put jobs, living standards and accountability centre-stage. "The challenge is for MPs of all parties to ensure the best deal for Britain, and that doesn't mean giving Theresa May a free hand to turn Britain into a bargain basement tax haven," said Corbyn.
[vc_custom_heading text="NEGOTIATING STRATEGY" font_container="tag:p|font_size:20px|text_align:left" google_fonts="font_family:Open%20Sans%3A300%2C300italic%2Cregular%2Citalic%2C600%2C600italic%2C700%2C700italic%2C800%2C800italic|font_style:700%20bold%20regular%3A700%3Anormal"]
Like Corbyn, most Remainers, both in parliament and outside, have accepted that Brexit is inevitable, but would like to ensure they have a say in the terms of the exit. Thanks to the Court's ruling, May was also forced to reveal the broad principles of her negotiating strategy in parliament. David Davis, Minister for Exiting the EU, presented a white paper in the House of Commons the day after the vote, laying down the 12 principles on which the Brexit negotiations will be based, arguing that Britain's "best days are yet to come".
One of the 12 principles is that Britain will no longer be under the jurisdiction of the European Court of Justice and thereby "take control of their own laws". The UK would also not be a part of the Common Commercial Policy or be bound by the Common External Tariff of the EU, but did want to have a customs agreement with the EU. The White Paper said UK wanted to deepen trade and investment relations with the wider world and India was among the list of countries it hopes to do this with post-Brexit.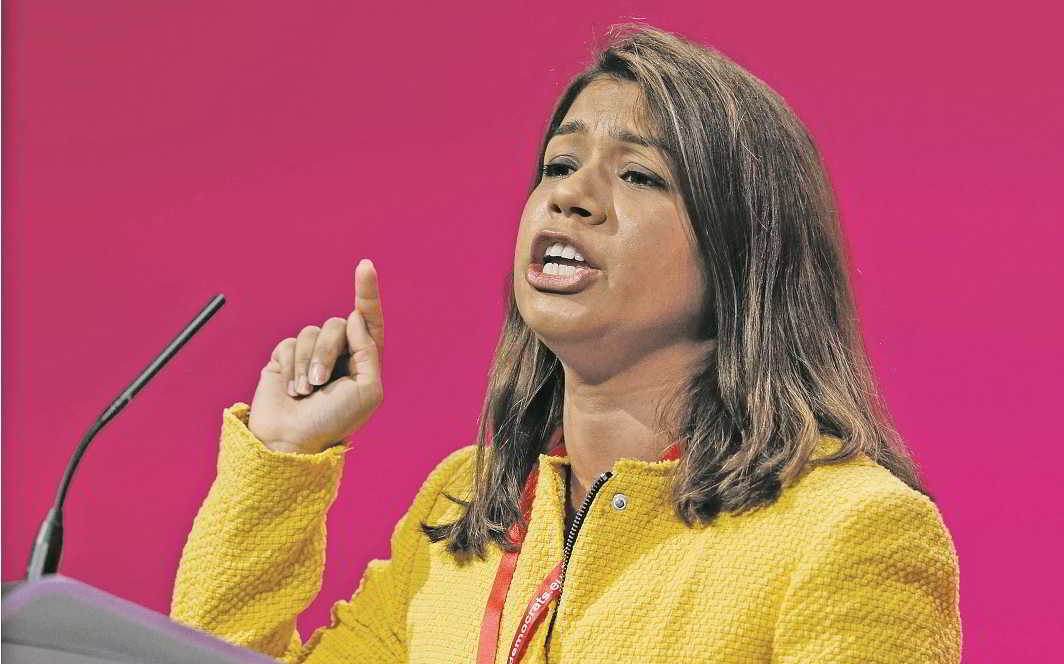 Control of immigration, something that has been close to May's heart since she was Home Secretary under David Cameron, has a special place in the 12 principles with "regaining control of our borders". "We will get control of the number of people coming to Britain from the EU," May had promised on January 17 when she first set out her 12 principles which now form the basis of the White Paper, but she had also added that "we want to guarantee the rights of EU citizens already living in the UK".
Brexit has put into jeopardy the future of three million EU citizens living in the UK and two million British nationals who have made homes in Europe. In fact, many argue that the Brexit vote was really an anti-immigration vote rather than anything to do with free trade or commerce. Brexiteers had played on people's false fears that the UK was being taken over by immigrants and in the immediate aftermath of the referendum, hate crimes against South Asian immigrants saw a sharp rise with white supremacists telling Indian-and Pakistani-origin British nationals to "go home". Indian-origin immigrants—some of whom had voted in favour of Brexit hoping that the EU's loss in terms of trade with Britain would be India's gain—suddenly found themselves under fire from far-right supporters who actually saw it as a vote against all immigrants and not just those from the EU.
It is very likely that May will now be able to keep her promise of triggering Article 50 by the end of March this year and thereby starting the process to leave the EU. But she will not be able to push ahead in the two-year-long negotiations in her own way despite heading a majority government. She will have to get each decision ratified by parliament first as that is the correct way of running a government in any credible democracy.